I got this recipe from
http://www.foodnetwork.com/
. This recipe is so good and the cookies are really soft and chewy! OK, here's the recipe!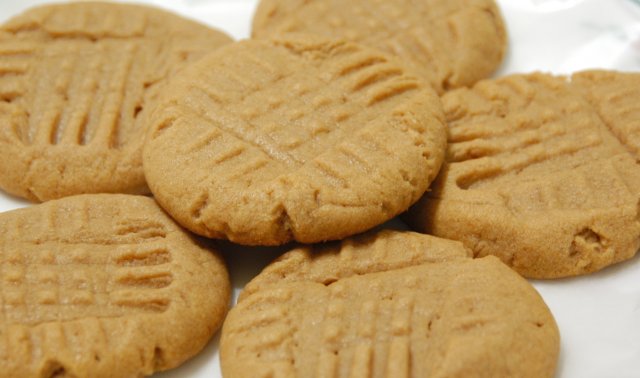 3/4 cup Jif Creamy peanut butter
1/2 stick all vegetable shortening (I used butter, it's so much more healthy!)
1 1/4 firmly packed brown sugar
1 tablespoon vanilla extract
1 3/4 cup all purpose flour
Preheat the oven to 375 degrees. Combine peanut butter, butter, brown sugar, milk and vanilla in a large bowl. Beat at medium speed with an electric mixer until well blended. Add the egg. Beat until just blended.
Combine the flour, baking soda and salt. Add to the creamed mixture at low speed. Mix until just blended. Drop by rounded tablespoonful 2 inched apart onto a greased baking sheet. Flatten in a crisscrossed pattern with a fork.
Bake the cookies for 7 to 8 minutes, or until set and just beginning to brown. Cool for 2 minutes on a baking sheet. Remove the cookies to a cooling rack so they can be cooled completely.
These cookies go great with a glass of milk!! Enjoy!